Photo inspiration - Who lives here?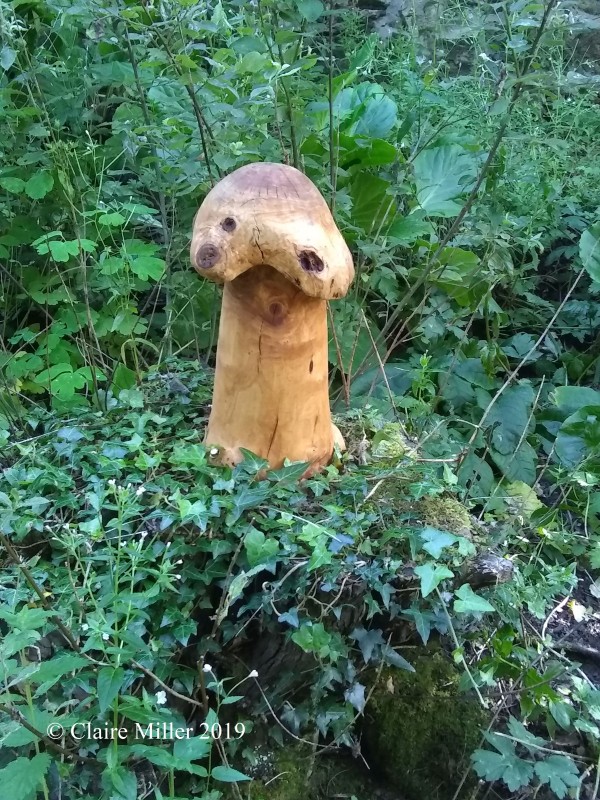 I spotted this wonderful creation when I was out. I love the idea that someone had of creating something different from the tree stump, once the tree had been cut down. I admire the skill that it took to sculpt such an excellent toadstool.
My mind is beginning to wonder who would live near the toadstool.
Would they live underneath or even inside?
What would they look like?
What job would they do?
What do you think?
I'd love to hear from you if you'd like to contact me.