Photo inspiration - What a delightful sight!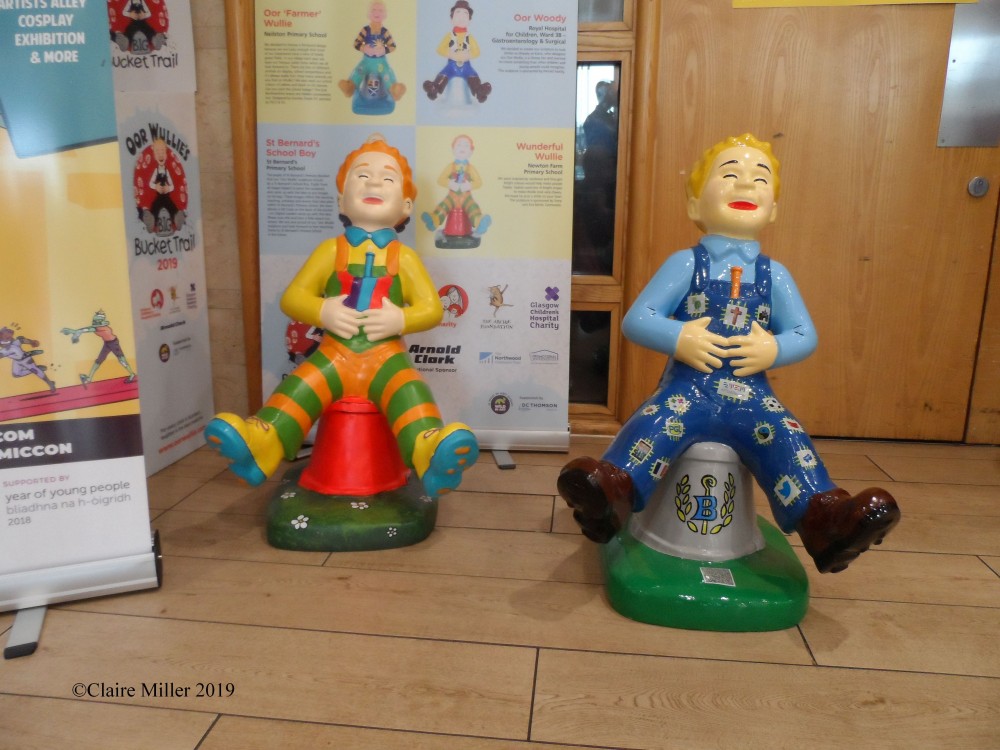 I saw these two colourful characters when I was out and just had to take a photo. I loved the different colours on each of the Oor Wullies. I just had to smile.
I went to the Oor Wullie's Big Bucket Trail website and was amazed at how many versions of Oor Wullie there were. So much imagination and thought has gone into each Oor Wullie.
When something is re-imagined it is so interesting to see what other people think about the same place or object or person.
Here is the link if you want to see the variations of Oor Wullie for yourself - https://www.oorwullie.com.
Have you ever read any Oor Wullie books? If yes, what did you think of the books?
I'd love to hear from you if you'd like to contact me.