Story Fun Time at The Hub Cafe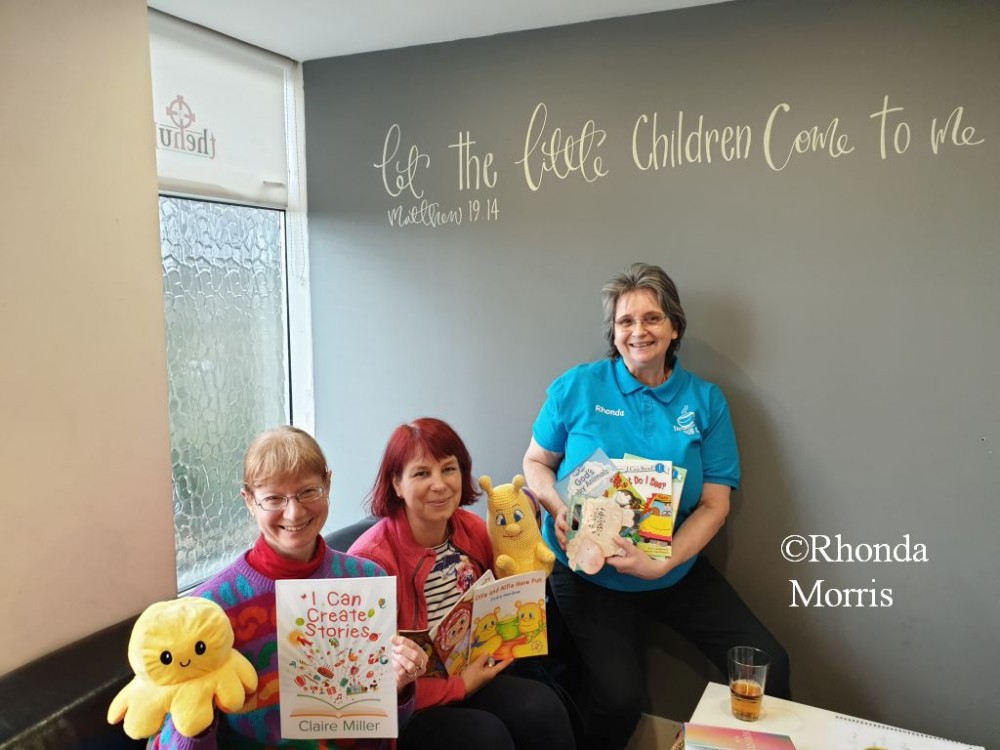 Story Fun Time in The Hub Cafe
I had the great pleasure of meeting Jindra Mandova and Rhonda Morris at The Hub Cafe in the Woodhill Evangelical Church.
Rhonda had asked Jindra and me to come along so we could discuss the possibility of setting up story creating sessions for the children who come to The Hub Cafe with their parents.
I am excited to announce that we are starting our Story Fun Time sessions in March. I canít wait to get started and am looking forward to creating stories with some small children soon.
Thank you to Rhonda for the idea and asking Jindra and me to take part.
In my interactive story creating book, called I Can Create Stories, children can read, draw, create and listen to stories. Click here if you'd like to find out more about it.