Photo inspiration - A spectacular sight!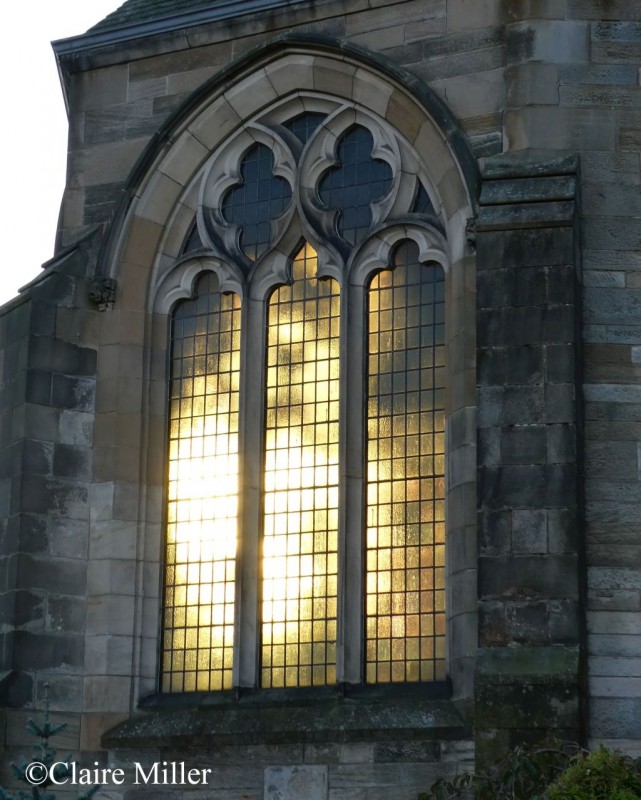 What has caught your attention?
I just had to stop and get my camera out when I saw the sun coming through the window of the church. The brightness and beautiful colour of the sun captivated me.
I loved the way the individual sections in each window were highlighted. I took quite a few photos and experimented with using the zoom feature on my camera to get closer. It is always interesting to see what appears in the picture the closer I get to whatever I am photographing.
I wrote a novel last year called The Choice and am asking if you know of anyone who would like to pre-order it. If you do please could you get them to
contact me
at info@clairemillerauthor.co.uk. Thank you.