Photo inspiration - What inspires you?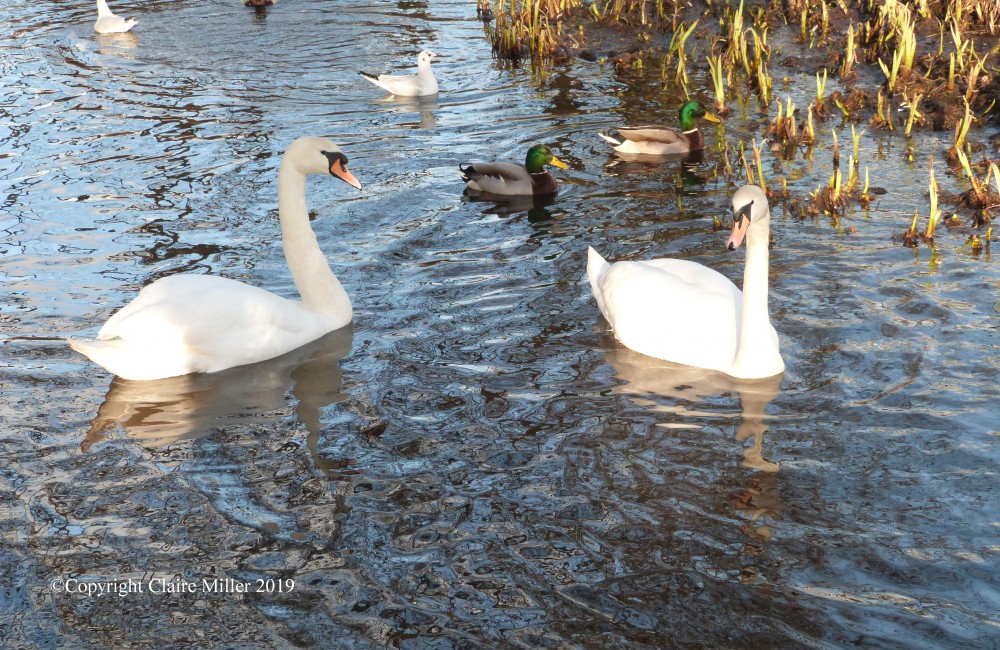 I was out with a friend and took the photograph in this post. The swans and their reflections in the water caught my attention first. I love the way the water breaks up the reflections of the swans and the sunlight is bouncing off the swans' feathers, making them glow.
The ripples in the water are an interesting mix of sunlight and the colours of the surroundings.
I enjoy photographing reflections, there is always something different to see and think about.
The water has a textured look in this photograph, which catches my attention and imagination. I love the way that all the reflections were distorted in the water.
I love looking at places and things which are different. My brain takes all the details and feeds the results out in some very interesting ways.
What do you like to look at? What do you see when you are looking around you?
I'd love to hear from you if you'd like to contact me.