What are you celebrating?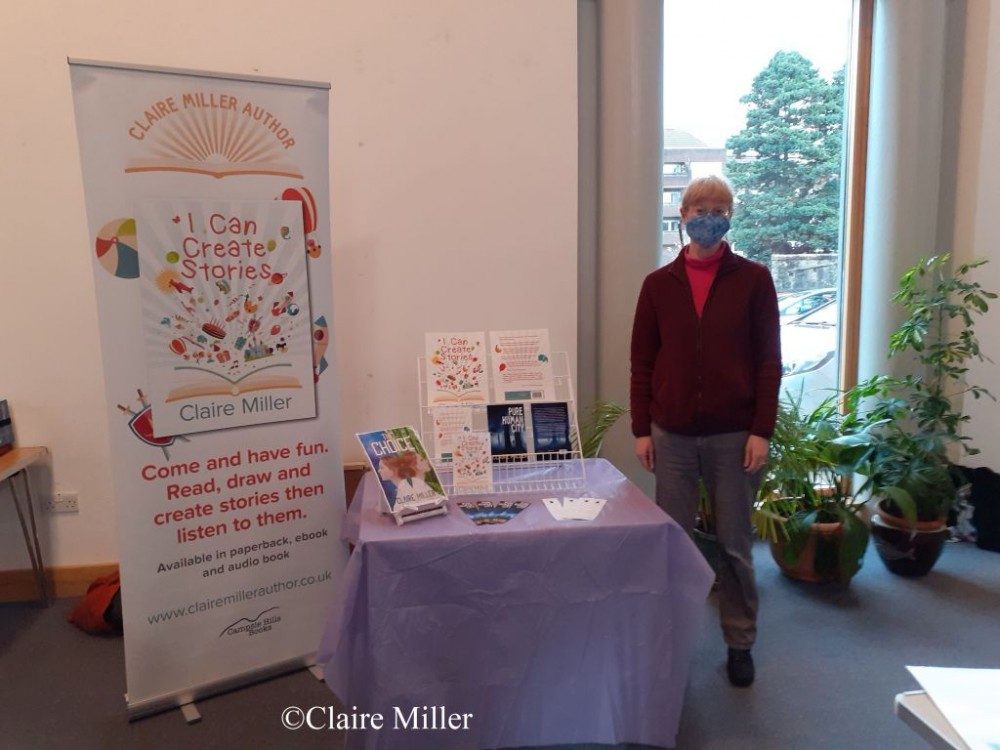 What are you celebrating?
I had an excellent time at the Creatovators' playscheme run by June Grindley. It was wonderful to meet people in person and watching some superb drawings being created by children. Debra Murphy was helping me.
I'm thrilled to say I sold two books on the day and one over the weekend.
One boy drew a fish and was telling us the story behind his drawing. The fish was giving out cakes and looking after everyone in the water, then ate his mum! His mum wasn't surprised. Apparently she frequently gets eaten in his stories all the time.
I love listening to the imagination in children's stories and watching them create wonderful drawings.
Thank you to June Grindley for inviting me along and to Debra Murphy for helping me.
In my A4 interactive Story Creating book 'I Can Create Stories' children can read, draw, create and listen to stories. Please
get in touch
with me if you'd like to know more about it.